Premier Site Prep has been serving funeral homes in the North Georgia area since 2006. With 15 years of experience, we possess the required skills and knowledge to complete every funeral set up. We take pride in our work, and we have created a proven track record of being North Georgia's Premier Grave Service. How can we help your funeral home?
Leave It To Us:
We understand that funeral directors are busy enough arranging each funeral service. Premier Site Prep ensures the grave will be set up on time and correctly for every funeral we work. We ask that all graves be marked as soon as the arrangements are finalized and submitted to us for scheduling. We do require at least a 24 hour notice to open any grave. We can provide your funeral home with marking flags upon request.
Appearance is important:
We at P.S.P., recognize the significance of being professionally dressed and respectful at all funeral services. You'll find that all of our employees match for every funeral service we attend. When we look good it's a reflection on the funeral home as well, leaving each family a tasteful memory and a good overall experience for many years to come.
Grave Set Up:
All of our setups include funeral home tents, chairs, chair covers, grass, and 2 uniformed P.S.P. personnel. We open/close every grave and service the vault. Our employees are trained in the following setups:
Full Set up (The Wilbert Way set up): a Wilbert lowering device is used to display the vault lid during the funeral service. The vault is then sealed above ground and lowered into the grave. 16 chairs and 2 tents are used for this service.
Regular Set Up (The Lowering Device and Greens set up): the vault bottom is placed on the bottom of the grave during the setup process. A standard casket lowering device is used to lower the casket down onto the bottom of the vault. The vault lid is then lowered by hand into the grave until it is sealed. 16 chairs and 2 tents are used for this service.
Drop-In Set Up: Includes all of the Regular Set up, without the vault. Premier Site Prep is not responsible for any grave settling when no vault is used.
Cremation Setup: Each urn is displayed on either our small or large display box during the duration of the memorial service. A hole is dug deeper than the frost line for every urn burial. 12 chairs and 1 tent are used for this service.
Baby/Infant Set Up: The baby casket is displayed on our large display box during the duration of the memorial service. The grave is dug proportionately to the size of the casket used. 12 chairs and 1 tent are used for this service.
General Grave Services:
We also offer grave repairs, monument installation and cleaning, coping repairs/installations, and general upkeep such as adding new gravel.
Disinterment Service:
P.S.P. provides disinterment services. If a family requests to move a vault from one location to another, we can assist with these services. We can also help with probing to locate the vault, removal, transport and reinterment of the vault at the new location.
Additional Statements:
To protect the integrity of our commitment to serving you at the highest possible standards, Premier site prep will not open a grave that has not been marked.
We will repair sinking graves with a vault for free up to one year. Additional charges will apply for grave repairs after one year.
A minimum charge of $500.00 will apply when hard rock, such as granite, affects the digging process while opening a grave.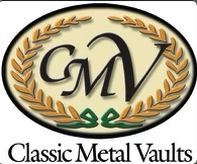 We are a distributor for Classic Metal Vaults. Burial vaults can be purchased by calling us today.